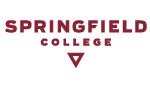 May 19, 2019
Springfield College Commencement
May 19, 2019 - 9:30 AM

Arena - Arena, Exhibit Hall A & Meeting Rooms 1—5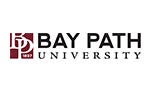 May 19, 2019
Bay Path 2019 Commencement
Congratulations to the Bay Path University Class of 2019.
May 19, 2019 - 4:00 PM

Arena - Arena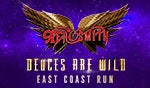 MGM presents: Aerosmith: Deuces Are Wild - East Coast Run
America's all-time top-selling rock 'n' roll band, Aerosmith, will bring a special edition of their Las Vegas residency show, "AEROSMITH: DEUCES ARE WILD" to MGM Springfield (Springfield, Mass.) this August.
"AEROSMITH: DEUCES ARE WILD" will bring audiences up-close-and-personal with America's Greatest Rock 'N' Roll band in one of the most intimate concert experiences. Along with never-seen-before visuals and audio from Aerosmith recording sessions, the performances will be presented in L-ISA Hyperreal sound, allowing fans to feel a deeper connection to the band.
To take Aerosmith's DEUCES ARE WILD Spectacle on the road, the band has teamed up Fireplay who provided veteran show director Amy Tinkham (Paul McCartney, James Taylor) and show producer Steve Dixon (Guns N' Roses, Justin Timberlake) to bring a custom-designed version of this show to MGM Springfield. Joining the Aerosmith creative team is GRAMMY Award-winning producer Giles Martin, known for creating the soundscape for The Beatles LOVE by Cirque Du Soleil in Las Vegas, production and lighting designers Josh Zangen and Nick Whitehouse, also of Fireplay (Justin Timberlake, Coldplay), and the groundbreaking visual and special effects studio Pixomondo, known as the visual wizards behind Game of Thrones.
AEROSMITH--Steven Tyler (vocals), Joe Perry (lead guitar), Brad Whitford (guitar), Tom Hamilton (bass) and Joey Kramer (drums)--are a living piece of American music history, having sold over 150 million albums worldwide and been inducted into the Rock and Roll Hall of Fame. They are the recipients of countless awards including four GRAMMYs, eight American Music Awards, six Billboard Awards and 12 MTV Video Music Awards among many other honors. Proving that they can cross genre-boundaries with ease, these rock legends have even taken home a Soul Train Award for Best Rap Single for their remix of Run DMC's "Walk This Way." With scores of multi-platinum albums, AEROSMITH continues to inspire generations to get their wings, get a grip and just push play. It is no wonder why they are one of the most beloved bands of all time.
Aug 21 - 29 , 2019 - 8:00 PM

Arena - Arena

Starting at $89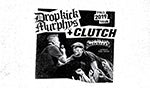 September 20, 2019
Dropkick Murphys And Clutch
Dropkick Murphys and Clutch will launch their coast-to-coast fall tour right here in Springfield, MA. Coming to MassMutual Center on Sept. 20, the show will also feature Hatebreed, plus special guests Amigo the Devil.
Since forming in 1996, Boston's Dropkick Murphys have sold a staggering 7 million albums worldwide, with 2005's The Warrior's Code achieving an RIAA Gold certification and its smash single "I'm Shipping Up To Boston" nearing double platinum and appearing during a key moment of Martin Scorsese's Academy Award-winning The Departed. They've hosted sold out concerts at most of the city's landmarks, including Fenway Park, TD Garden, the Boston Pops, and even the last voyage of the USS Constitution.
Maryland rockers Clutch have been pushing the boundaries of heavy rock music since the 4 original members got together in high school. Having been tagged hard rock, blues rock, southern stoner rock and alternative metal by media and fans across the world it is safe to say one thing, "What you see is what you get" and what you get is a musical force that has been best described as the quintessential American Rock Band.
The show is presented by MassMutual Center and The Bowery Presents. Tickets are on sale now, and can be purchased by visiting www.massmutualcenter.com or the MassMutual Center Box Office.
September 20, 2019 - 6:30 PM

Arena - Arena

$39.50 - $59.50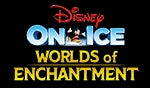 Disney On Ice presents Worlds of Enchantment
Enter the world of Disney magic LIVE ON ICE with four of your favorite stories at Disney On Ice presents Worlds of Enchantment! See Lightning McQueen, Mater and the Disney•Pixar's Cars race across the ice! Dive into undersea fun with Ariel in The Little Mermaid's kingdom. Experience the adventures of Buzz, Woody and the Toy Story gang as they race for home. Join sisters Anna and Elsa, Olaf and Kristoff from Disney's Frozen as they learn true love comes from within. From wheels to waves, icy wonderlands to infinity and beyond, your family's beloved Disney moments will come to life.
Enhance your Disney On Ice show ticket with Frozen Fun with Anna & Elsa
Meet your favorite Frozen friends and enjoy the frosty festivities! This interactive experience runs 45 minutes and includes:
Meet Anna and Elsa
Enjoy snowflake and snowman crafts, freeze-dance party and Let It Go sing along and interactive story time with Anna and Elsa
Themed photo opportunities with personal devices
1 printed photo in autographed keepsake frame
Frozen Fun with Anna & Elsa tag and lanyard
Know Before You Go
All ticket holders – both children and adults – are required to purchase a Frozen Fun with Anna & Elsa ticket to attend.
Tickets to Frozen Fun with Anna & Elsa are available only with the purchase of a show ticket to Disney On Ice Presents Worlds of Enchantment.
Space is limited.
Offered as a pre-show experience for select shows only.
We recommend arriving 75 minutes before scheduled Disney On Ice show time. This will allow time for parking, walking to entrance, etc.

Doors open at 60 minutes. Proceed to venue entrance and follow signs to experience area.

Please arrive on time as there is no guarantee that late arrivals will enjoy all of Frozen Fun with Anna & Elsa.
Frozen Fun with Anna & Elsa duration is 45 minutes.
Check show listings in your area for availability.
All information – including, without limitation, character availability, prices, services, locations, dates and times – is subject to restrictions and change or cancellation without notice.
Frozen Fun with Anna & Elsa may be canceled without notice.
Jan 2 - 5 , 2020 - 7:00 PM

Arena - Arena

$15 - $80