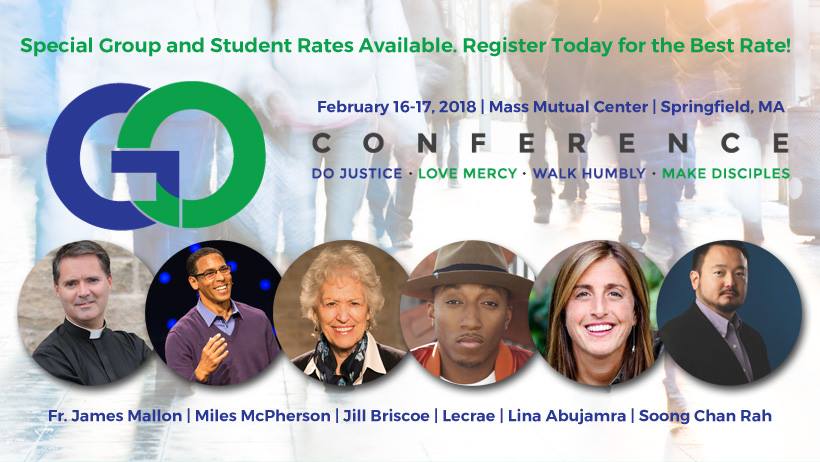 Welcome to the GO Conference
On February 16-17, join us for the GO Conference at the MassMutual Center in Springfield, MA. GO is focused on inspiring, equipping, and uniting the body of Christ in our region behind the challenge found in Micah 6:8.
The GO Conference is specifically designed to equip and encourage members of the New England Church to be disciple-making disciples who share their faith in organic, relevant and meaningful ways.
The GO Conference provides opportunities for the diverse body of Christ to gather together for worship, inspiring keynote speakers, relevant New England based workshops, and meaningful connects with other followers of Jesus committed to doing justice, loving mercy, walking humbly and making disciples in New England.
Related Links