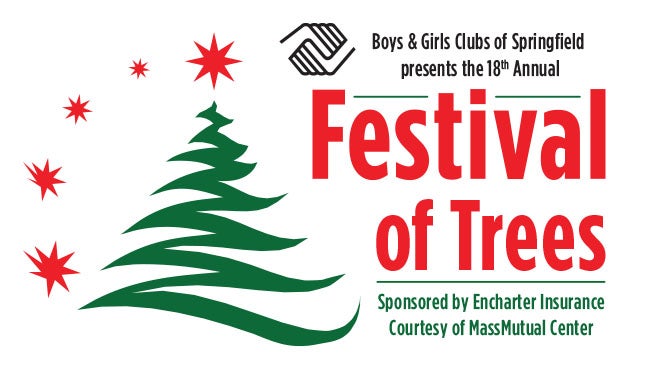 The Boys and Girls Club Festival of Trees
The Boys and Girls Club Festival of Trees
View over 130 unique, one of a kind holiday trees!
The Boys & Girls Clubs of Springfield's
18th Annual Festival of Trees
Newly Located at the MassMutual Center!
The wonderfully creative, beautiful and valuable trees donated by local businesses, organizations, families and individuals are the driving force behind the event's continued success. Thanks to your support, the 17th Annual Festival of Trees was a record-breaking year for tree sponsorship, attendance, and revenue! With more than 15,000 visitors and 135 trees, the event raised $170,000! The funds raised allowed the Springfield Boys & Girls Club to provide membership, sport and art based programs, enrichment activities, field trips, and a true "KID" experience for the 2,294 youth served each year by Springfield Boys & Girls Club.