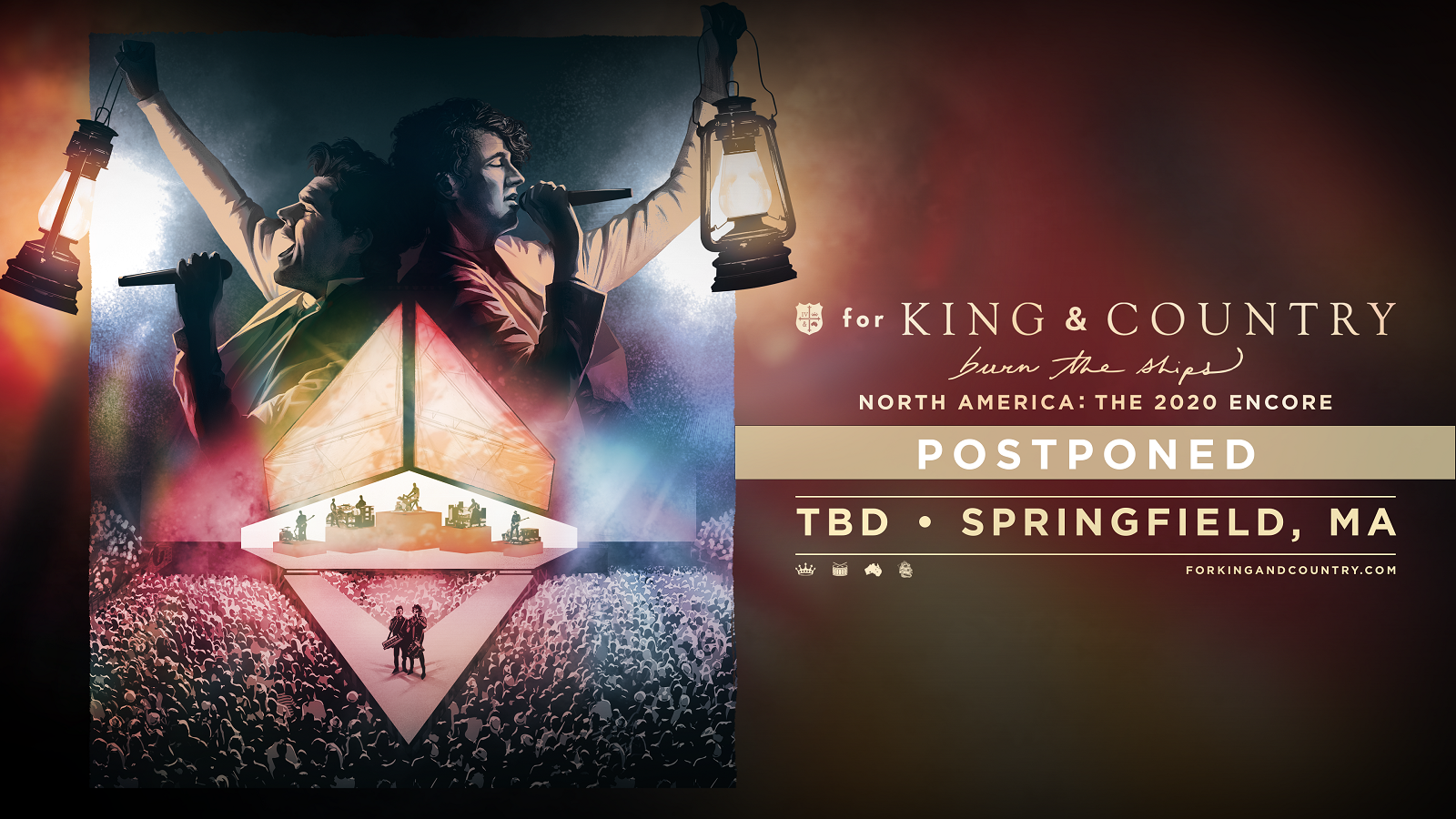 May

19

2020
for KING & Country burn the ships | The 2020 Encore tour Postponed
SPRINGFIELD, MASS. (May 19, 2020) - Due to the ongoing restrictions and concerns brought on by COVID-19, we have decided to postpone burn the ships | The 2020 Encore tour to a later date. Though we are deeply saddened to delay this evening with you, this decision comes with the health and safety of our band, touring crew, venue staff, and every single one of you as our top priority. Your previously purchased tickets will be honored at the new dates for these performances once decided, so hang on to them! We will follow up as soon as a new date has been determined.
Looking forward to the days where we all can be 'together' once more. We appreciate your patience and graciousness as we continue to navigate these changes. We miss you dearly, and hope to see you soon.
MassMutual Center will be offering ticketholders the opportunity to obtain refunds. Refund requests will be honored for the postponed show. Once the rescheduled date has been announced, ticketholders will have 30 DAYS to request a refund.
Please reach out to the MassMutual Center Box Office with questions or concerns. The Box Office can be reached via email at [email protected]. Please note the Box Office is closed until further notice. If you need to leave us a message, please call 413-787-6600. This number will be checked periodically for messages.

To view the latest information as it relates to COVID-19 and upcoming MassMutual Center events, please click here.

We appreciate your continued patience and understanding as we navigate the changes.