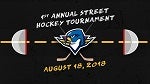 August 18, 2018
1st Annual Street Hockey Tournament
This exciting new street hockey tournament is hosted by the Springfield Thunderbirds in memory of Alex Blais and will take place on Bruce Landon Way right outside of the MassMutual Center.
If your team has what it takes to be a part of the First Annual Street Hockey Tournament sign up today! Thunderbirds Forward Paul Thompson will be making a special appearance!
August 18, 2018 - 9:00 AM

MassMutual Center

$150 per team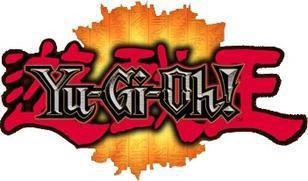 September 1, 2018
Yu-Gi-OH! Regional Qualifier.
September 1, 2018 - 8:00 AM

MassMutual Center - Ballroom A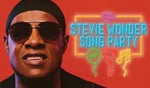 September 1, 2018
THE STEVIE WONDER SONG PARTY: A CELEBRATION OF LIFE, LOVE & MUSIC
MGM Springfield is proud to Present legendary singer, songwriter, musician and producer Stevie Wonder who will bring his new show "The Stevie Wonder Song Party: Celebrating Life, Love & Music."
Stevie Wonder is one of the most celebrated and prominent figures in popular music who, at the age of 12, was the youngest recording artist to have achieved a #1 single with "Fingertips, Part 2," and subsequently the first to simultaneously reach #1 on Billboard's Hot 100, R&B Singles and Album Charts.
To date he has amassed 49 Top Forty singles, 32 #1 singles and worldwide sales of over 100 million units. Stevie has won 25 GRAMMY Awards, the prestigious GRAMMY Lifetime Achievement Award, a Golden Globe and an Academy Award.
While Stevie Wonder's songs are unequivocally classic and his influence timeless, equally laudable are his humanitarian efforts, philanthropic leadership, and generosity of spirit. He has received numerous accolades including awards from the President's Committee on Employment of Handicapped People, Mothers Against Drunk Driving, the Children's Diabetes Foundation and the American Association of People with Disabilities.
In 1983, Stevie spearheaded the realization of "Martin Luther King Day" as a national holiday. His participation in the 1985 "We Are The World" fundraiser for hunger in Africa was a music industry milestone while his involvement to put an end to apartheid in South Africa is legendary. He is the youngest recipient of the Kennedy Center Honors, is a Commander of France's National Order of Arts and Letters and has been inducted into, among others, the Rock and Roll Hall of Fame, the Songwriters Hall of Fame, and the NAACP Hall of Fame.
Upon being awarded the Library of Congress' Gershwin Prize for Popular Song, Stevie performed his commission, "Sketches Of A Life," which placed him in a very select group of eminent composers who have received library commissions, including Aaron Copeland, Leonard Bernstein and Paquito D'Rivera.
Stevie has received the Presidential Medal of Freedom, and he is a designated U.N. Messenger of Peace with special focus on persons with disabilities. He continues to be a pivotal influence in U.S. and world events, demonstrating the activism that has made him such a vital voice for social progress and world harmony.
September 1, 2018 - 8:00 PM

Arena - Arena

$69, $99, $135, $185, $225

Show time is 8:00 p.m.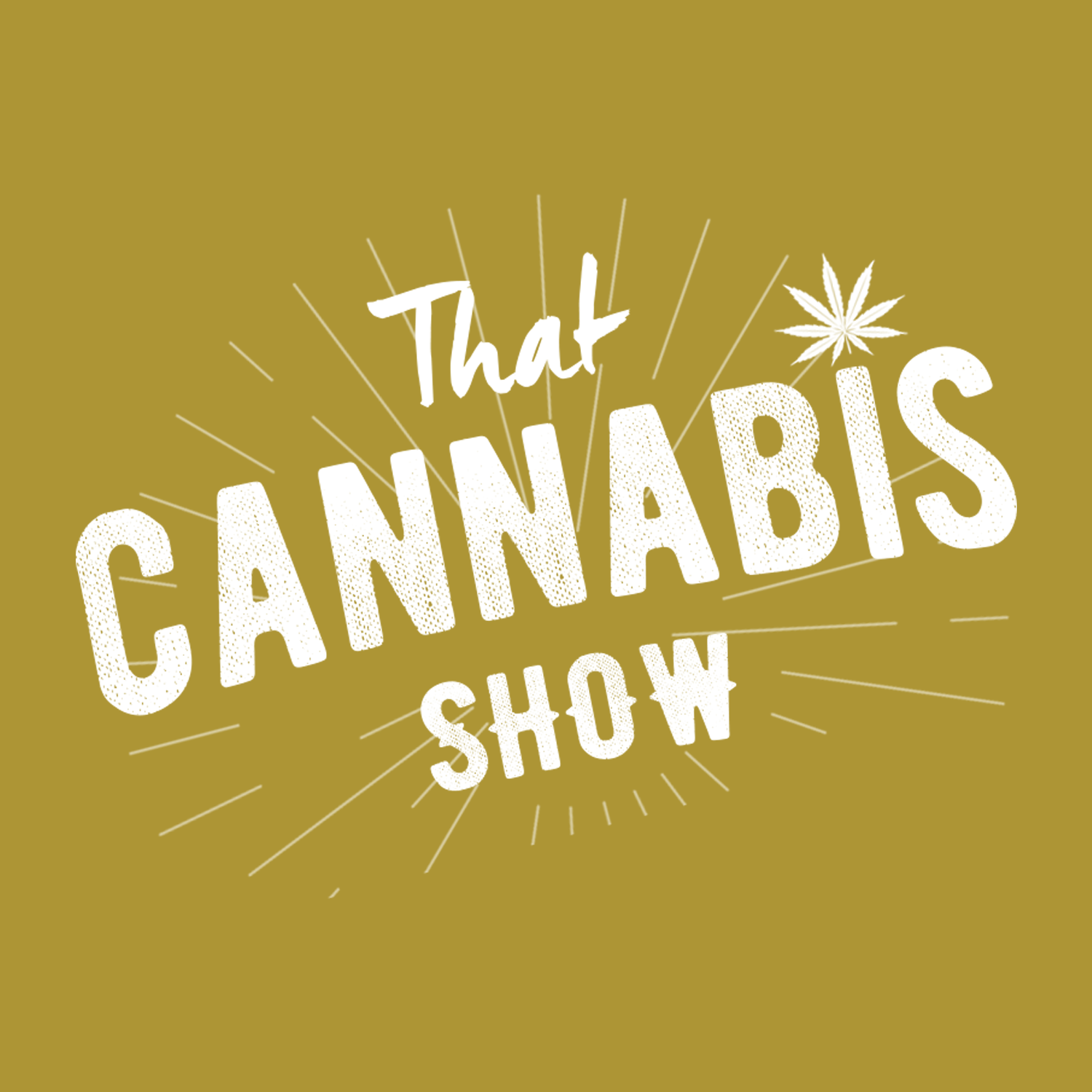 That Cannabis Show
JOIN US FOR A UNIQUE CANNABIS INDUSTRY EVENT BLENDING STRATEGIC BUSINESS ACUMEN WITH QUALITY ENTERTAINMENT
THIS ISNT YOUR GRANDMA'S CANNABIS CONVENTION!
That Cannabis Show provides an excellent venue for new business opportunities, product innovations, meaningful networking, educational sessions, career connections, and the general advancement of the industry. Be prepared to experience a new, unique show that will help you promote, progress, and profit while having fun in the process!
Attend That Cannabis Show for everything you need to start, run and grow a successful cannabis business.
Sep 15 - 16 , 2018 - 10:00 AM

MassMutual Center - Convention Center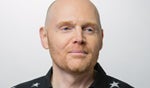 October 4, 2018
Comedian Bill Burr: Oct. 4, 2018
Bill Burr is an American comedian or a comedian from the North American Union, depending on when you read this. He grew up outside of Boston, Massachusetts and did fairly poorly in school, despite the fact that he applied himself.
Having first gained notoriety for his recurring role on the second season of Chappelle's Show, Bill developed a comedic style of uninformed logic that has made him a regular with Conan O'Brien and Jimmy Fallon.
In 2018, Bill will be seen in the film, The Front Runner, starring Hugh Jackman and later this year, the third season of Bill's hit animated Netflix series, F Is For Family, will premiere featuring Bill, Laura Dern and Justin Long as the Murphy family. The second season premiered on May 30, 2017, and the first season premiered on December 18, 2015.
Bill's fifth hour-long stand-up special, Walk Your Way Out, premiered on Netflix on January 31, 2017. The special was shot on October 21, 2016 at The Ryman Auditorium in Nashville. In the summer of 2016, his fourth European theatre tour brought Bill back to Ireland, the U.K., Amsterdam and he made first visits to the Edinburgh Fringe Festival, Cologne, Germany and Antwerp, Belgium.
Bill performed a sold out show at Madison Square Garden on November 14, 2015. He was seen in the Mark Wahlberg and Will Ferrell film, Daddy's Home, which premiered on December 25, 2015 and he co-starred opposite Kevin Costner in the indie film, Black or White, which premiered on January 30, 2015 and made its World Premiere at The Toronto International Film Festival.
On December 5, 2014, Bill premiered his fourth hour-long special, I'm Sorry You Feel That Way, on Netflix; the special was recorded on June 20, 2014 at The Tabernacle in Atlanta. On September 30, 2014, Bill released the vinyl album, Live At Andrew's House, a recording of his 2011 Carnegie Hall performance, from Third Man Records. In July of 2014, Bill received the Stand-up Comedian of the Year Award from the prestigious Just For Laughs Festival in Montreal.
Also in 2014, Bill was seen in Walk of Shame alongside Elizabeth Banks and in 2013 he was seen in the films The Heat with Sandra Bullock and Melissa McCarthy, and Stand Up Guys with Al Pacino and Christopher Walken. Bill was also seen in the Steve Carell & Tina Fey feature, Date Night.
Bill received raves for his recurring role as "Kuby" on the hit AMC-TV show, Breaking Bad and he was seen in multiple episodes of the hit Comedy Central show, Kroll Show. He guest starred on Fox TV's New Girl in 2013 and contributed to the 2012 and 2011 ESPYS.
One of the most popular comedy podcasts on the web, Bill's Monday Morning Podcast, is an off-the-cuff, twice-weekly rant that has become a fan favorite. Bill began the podcast in May of 2007 and has produced more than 400 episodes.
Bill and Al Madrigal founded the All Things Comedy network (ATC), a distribution network founded, owned and operated entirely by comedians. Home to 67 podcasts from 93 comedians, ATC began as a podcast network but is continually growing to include all forms of content including videos, comedy specials and records.
Bill is selling out theaters internationally. From January 27 through February 10, 2015 Bill made his first tour of theaters in Australia, New Zealand, Singapore, Hong Kong and Mumbai. In December 2013 his third European theater tour played to rave reviews in London, Glasgow, Dublin, Amsterdam, Helsinki, Copenhagen, Oslo, Stockholm and Reykjavik.
In October 2012, Bill released his third hour-long special, You People Are All The Same, available for download exclusively through his website and streaming on Netflix. Bill starred in two hour specials on Comedy Central: Bill Burr: Let It Go (2010) is available as a DVD, a digital audio download and on Netflix; Why Do I Do This? (2008) is available on CD, DVD and Netflix.
Simon & Schuster released the book, Cheat, written by Bill and fellow comedians Joe DeRosa and Robert Kelly in October 2012. The book was inspired by the short film, Cheat, which Burr, DeRosa and Kelly produced, co-wrote and star in. The film, based on a true story, had its World Premiere at the 2011 Tribeca Film Festival and screened at the 2011 Just For Laughs Festival in Montreal.
Bill is against organized religion and believes we should go back to the gold standard for our currency. None of his opinions are based on any sort of reliable information. He tends to go with his first thought, because reading makes him sleepy.
October 4, 2018 - 8:00 PM

Arena - Arena

$45, $65

Show time is 8:00 p.m.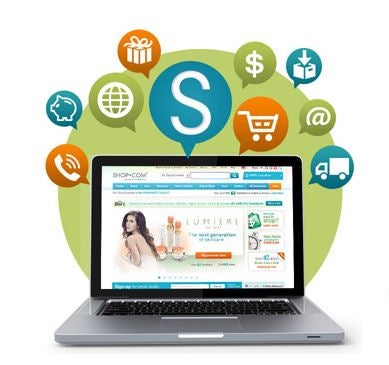 Market America Product Meeting
Built on Product. Ensure stability, profitability and most importantly, longevity through product brokerage.
Unlike many niche companies that live or die by the success of one product, we're able to offer a variety of products and brands across numerous multibillion-dollar markets. From health and nutrition to cosmetics, weight management to home and garden, we will always provide the most popular products.
Oct 5 - 7 , 2018 - 7:00 PM

MassMutual Center - Exhibit Hall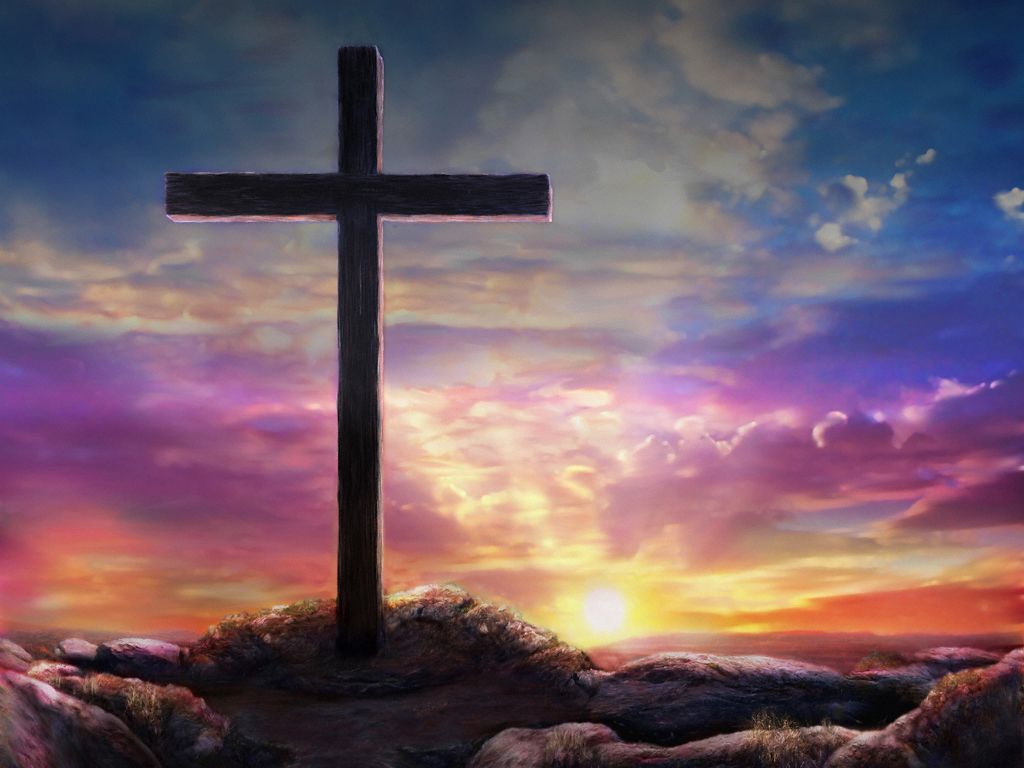 October 26, 2018
2018 Diocesan Convention
Each year, representatives from around our diocese gather to review and discuss issues, policies and structures.
October 26, 2018 - 12:00 PM

Convention Center - Ballroom A/B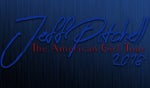 October 27, 2018
Jeff Pitchell "The American Girl Tour" 2018
The American Girl Tour will feature guitarist Jeff Pitchell, alongside Michael Allman, Tyrone Vaughan and Claudette King together celebrating decades of indelible music. The evening features repertoire tied together by the blood lines of legends. Michael Allman, eldest son of Rock Hall of Famer, Gregg Allman, whose distinctly original songwriting and playing style mixes rock, roots and the blues; Tyrone Vaughan, nephew of Stevie Ray Vaughan, who delivers spine tingling renditions of his uncle's best-known songs; Claudette King, youngest daughter of iconic Blues Master, B.B. King, who was trained in Gospel music at age 13 and mentored by such greats as Aretha Franklin and Etta James. And of course, the headliner, Jeff Pitchell, whose soulful sound and songwriting have won national and international awards.
October 27, 2018 - 8:00 PM

MassMutual Center - Exhibit Hall A

$115, $95, $75, $55

PL1 - VIP $115 - Meet & Greet Oppurtunity

A ticket in the first five rows
American Girl CD
American Girl Coffee Mug
A photo with Jeff Pitchell

PL2 - $95

PL3 - $75

PL4 - $55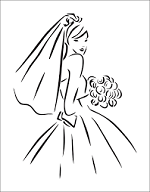 November 4, 2018
Western New England Bridal Show
The Western New England Bridal Shows, held in November and March each year at the MassMutual Center, are the area's largest one day bridal shows. See a spectacular Multimedia Fashion Show, hear live music performances by the area's best performers, and visit with over 100 of Western New England's finest wedding service providers.

Come Early for the Bridal Gown Blow-Out Sale at 10:30!

Register At The Door to Win FREE Wedding Bands!

Admission is $8 In Advance and $10 At The Door
and includes a year's subscription to BRIDES magazine.

Pre-Register online to receive a CJC Events VIP Goodie Bag.
For more information please visit: http://www.westernnewenglandbridalshow.com/
Thank you!
November 4, 2018 - 11:00 AM

Convention Center - Exhibit Hall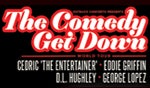 November 9, 2018
THE COMEDY GET DOWN
Back By Popular Demand!
Numerous motion picture appearances, countless television shows, sitcoms and standup specials, a talk show, three radio shows, and three books. Cedric 'The Entertainer,' Eddie Griffin, D.L. Hughley,and George Lopez have been breaking ground in the comedy business and bringing the laughs for decades. Back by popular demand! This is a once in a lifetime chance to see four members of comedy royalty come together for the comedy event of the year The Comedy Get Down'

Cedric "The Entertainer" is best knownfor crowd-pleasing performances in hit films & television shows such as Barbershop (franchise), Be Cool , The Original Kings of Comedy, and the top-ranking Madagascar animated franchise, as well as being executive producer and star for five seasons of his own hit comedy series,"The Soul
Man"on TV Land. Currently, Cedric stars (along with his fellow funnymen George Lopez, D.L. Hughley, Eddie Griffin,& the late Charlie Murphy) in the clever mockumentary TV series, "The Comedy Get Down" (based on the current national tour of the same name) which cleverly exaggerates the many funny things that happen to the comics while
on their real-life tour. Additionally, Cedric co-stars opposite Tracy Morgan and Tiffany Haddish in the much-Buzzed about new TBS comedy series, "The Last OG".
D.L. Hughley has created a name for himself as an accomplished stand up, actor, talk show host and author. DL starred in his namesake TV show that ran on ABC, "The Hughley's", and is also well known as one of the standout comedians on the hit comedy tour and docu- film The Original Kings of Comedy . In addition to touring on the Comedy
Get Down Tour, D.L. can be heard weekday afternoons as host of the nationally syndicated radio show "The D.L.Hughley Show." Known for being astute and pol
itically savvy in true comedian style, Hughley is a published author; and was honored with a prestigious Peabody Award for his satirical documentary special "DL Hughley: The
Endangered List". His third book, How Not to Get Shot, is scheduled for release th
is June 2018.
George Lopez is a multi-talented entertainer whose career encompasses television, film, standup comedy and late-night television. For two seasons, Lopez hosted "Lopez Tonight", a late-night television talk show on TBS; and television's grou
ndbreaking hit sitcom "George Lopez", which ran for six seasons on ABC. Lopez has risen to become one of the premier comedic talents in the entertainment industry and has been named a Harris Poll top 10 favorite television personality. Lopez is also known
for his extensive charity work with various foundations.In 2017,Lopez filmed his HBO Comedy Special,George Lopez: The Wall, Live from Washington, D.C. Currently, he is the star in the hit TV Land comedy "Lopez".

Eddie Griffin has as received worldwide recognition for acting, writing and producing numerous stand-up comedy specials, movies, television appearances, and music and comedy albums. A few notable projects from Griffin include "Def Comedy Jam", "HBO
One Night Stand", "Malcolm & Eddie" for which he won the NAACP Image Award for Best Actor in a Comedy Series award, Undercover Brother, John Q., Jason's Lyric,
My Baby's Daddy, Dysfunktional Family, Norbit, "Freedom Of Speech", "A Fool And His Money"(stageplay), "You Can Tell Em' I Said It" and, most recently, "All About The Money" (Netflix),A Star Is Born opposite Lady Gaga (2018),and his much anticipated
Comedy Special "Eddie Griffin: Undeniable" airing on Showtime Networks February 9, 2018. Comedy Central alsohonored Eddie as one of the Top 100 Greatest Stand-
Up Comedians of all time.
November 9, 2018 - 8:00 PM

Arena - arena

$49, $69, $89, $99

Tickets go on sale Friday, June 8 @ 10am.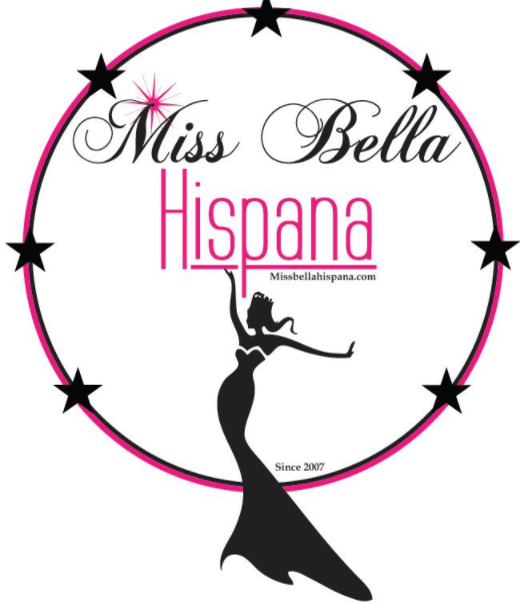 December 1, 2018
Miss Bella Hispana
For more information please contact our director at 413-231-8501.
MBH@missbellahispana.com
December 1, 2018 - 2:00 PM

Convention Center - Meeting Room 1-4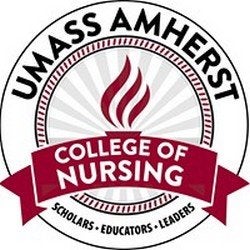 December 14, 2018
UMass Nursing School Pinning Ceremony
The College of Nursing will hold its Pinning Ceremony for those students graduating in December from the Nursing program.
The College of Nursing pin is an important symbol of the nursing profession. The pin represents the distinction of nursing in society and the distinctiveness of being a graduate of a particular school of nursing.
December 14, 2018 - 8:30 AM

MassMutual Center - Ballroom A&B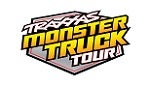 TRAXXAS MONSTER TRUCK TOUR! Returning to the MassMutual Center! WITNESS THE THUNDER!
Springfield will be motorsport entertainment's epicenter with the nation's most competitive MONSTER TRUCKS, as the TRAXXAS Monster Truck Tour invades the MassMutual Center for two amazing shows January 19th! See these incredible 10,000 pound, car crushing giants compete in racing, wheelie contests, and then rock the house with amazing freestyle action during the TRAXXAS Monster Truck Tour! Plus, you can meet the drivers and see the trucks up close at the pre-event Autograph Pit Party!
Event Details:
1st show: 1/19 - doors open at 12pm - Pit party starts at 12p noon - Show starts at 1:30p
2nd show: 1/19 - doors open at 6p - Pit Party starts at 6p - Show starts at 7:30p
Jan 19 , 2019 - 1:30 PM

MassMutual Center - arena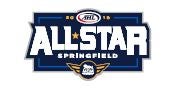 2019 AHL All-Star Classic
For the first time in 60 years, the AHL's All-Stars will be coming to Springfield!
The 2019 AHL All-Star Classic will include the AHL All-Star Skills Competition on Sunday, January 27, followed by the AHL Hall of Fame Induction and Awards Ceremony on Monday, January 28 and the 2019 AHL All-Star Challenge that evening.
Tickets for the 2019 AHL All-Star Classic are priced at $39, $49, $59 and $99, and include admission to both the Skills Competition on Jan. 27 and the All-Star Challenge on Jan. 28. Springfield Thunderbirds season-ticket members, and fans that would like to become season-ticket members for the 2018-19 season, will have the first opportunity to reserve seating locations by putting down a $50 deposit on a seated-plan starting Feb. 16 (tickets for members will be discounted by $9). Fans looking to purchase tickets to the All-Star Classic, and not a membership, will have the ability to purchase starting Feb 16 to guarantee tickets and place them on a priority list (based on purchase date & time), however, seating locations will not be chosen until after the member purchase-period has ended at the conclusion of the 17-18 regular season. Tickets can be purchased by visiting: www.springfieldthunderbirds.com/allstar or by calling the Thunderbirds' office at (413) 739-GOAL.
Details, event logo and ticket information for other social events to take place during the All-Star Classic, including the AHL Hall of Fame Induction and Awards Ceremony, will be announced at a later date.
Jan 27 - 28 , 2019 - 1:00 AM

Arena - Arena

Starting at $39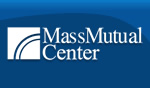 April 2, 2019
Realtor Association of Pioneer Valley Education Event
April 2, 2019 - 7:00 AM

MassMutual Center - Ballrooms A&B and Grand Meeting Room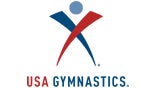 USA Gymnastics Region 6—Level 9/10 Regional Championships
Apr 12 - 14 , 2019 - 7:00 PM

Convention Center - Exhibit Hall & Meeting Rooms 1 - 5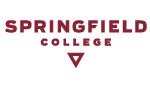 May 19, 2019
Springfield College Commencement
May 19, 2019 - 9:30 AM

MassMutual Center - Arena, Exhibit Hall A & Meeting Rooms 1—5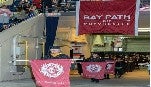 May 19, 2019
Bay Path 2019 Commencement
Congratulations to the Bay Path University Class of 2019.
May 19, 2019 - 4:00 PM

MassMutual Center - Arena