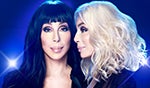 April 30, 2019
MGM Springfield Presents: CHER
Here We Go Again Tour
Launching her career in the 1960's as part of Sonny & Cher, the iconic star made unprecedented strides in what had long been a male-dominated industry. A worldwide superstar for more than six decades, Cher has sold more than 100 million records and conquered more challenges than a handful of other talents combined – recording, concerts, film, Broadway acting, television and directing. Cher's three-year 325-show world "Farewell Tour" from 2003 to 2005 played to more than three million fans and became the most successful tour ever by any female artist.
TOP HITS:
Believe
If I Could Turn Back Time
Gypsies, Tramps & Thieves
The Shoop Shoop Song (It's in His Kiss)
I Got You Babe (Sonny & Cher)
I Hope You Find It
Just Like Jesse James
Walking In Memphis
Strong Enough
I Found Someone
You Haven't Seen The Last Of Me
Welcome To Burlesque
All Or Nothing
Bang Bang (My Baby Shot Me Down)
Love & Understanding
Save Up All Your Tears
One By One
Heart Of Stone
The Beat Goes On (Sonny & Cher)
After All (Cher & Peter Cetera)
April 30, 2019 - 7:30 PM

Arena - arena

Prices are subject to change.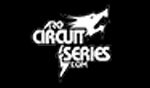 ARG Circuit Series
Events:
Dragon Ball Super: Saturday and Sunday at 9:30am
Cardfight! Vanguard: Saturday and Sunday at 10:00am
Yu-Gi-Oh!: Saturday and Sunday at 10:30am
Argent Saga Demos: ALL WEEKEND
May 4 - 5 , 2019 - 8:00 AM

Convention Center - Ballrooms A&B
May 11, 2019
American International College 2019 Commencement
May 11, 2019 - 10:00 AM

Arena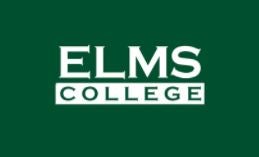 May 18, 2019
College of Our Lady of the Elms 2019 Commencement
May 18, 2019 - 10:00 AM

Arena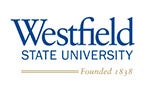 May 18, 2019
Westfield State University 2019 Commencement Ceremony
May 18, 2019 - 4:00 PM

Arena - Arena, Ex Hall A & Grand Meeting Rooms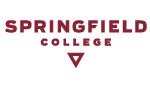 May 19, 2019
Springfield College Commencement
May 19, 2019 - 9:30 AM

Arena - Arena, Exhibit Hall A & Meeting Rooms 1—5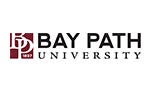 May 19, 2019
Bay Path 2019 Commencement
Congratulations to the Bay Path University Class of 2019.
May 19, 2019 - 4:00 PM

Arena - Arena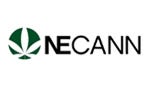 NECANN Springfield
NECANN, producers of the three largest Cannabis Industry Conventions in New England (in Boston, MA, Portland, ME, and Providence, RI) will be partnering with Jenks Productions, a leader in event production for 39 years (currently producing 22 events in six states), to host the first Annual Springfield Convention at MassMutual Center.
Jun 22 - 23 , 2019 - 11:00 AM

Convention Center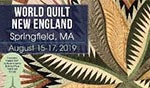 World Quilt New England 2019
World Quilt New England features the Quilt Show and an exciting Merchants Mall offering the best in fabrics, notions, machines, contemporary and antique quilts, textiles, quilting supplies, books, sewing related craft items, kits, clothing and much, much more.
Aug 15 - 17 , 2019 - 9:00 AM

Convention Center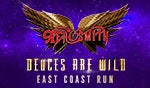 MGM presents: Aerosmith: Deuces Are Wild - East Coast Run
America's all-time top-selling rock 'n' roll band, Aerosmith, will bring a special edition of their Las Vegas residency show, "AEROSMITH: DEUCES ARE WILD" to MGM Springfield (Springfield, Mass.) this August.
"AEROSMITH: DEUCES ARE WILD" will bring audiences up-close-and-personal with America's Greatest Rock 'N' Roll band in one of the most intimate concert experiences. Along with never-seen-before visuals and audio from Aerosmith recording sessions, the performances will be presented in L-ISA Hyperreal sound, allowing fans to feel a deeper connection to the band.
To take Aerosmith's DEUCES ARE WILD Spectacle on the road, the band has teamed up Fireplay who provided veteran show director Amy Tinkham (Paul McCartney, James Taylor) and show producer Steve Dixon (Guns N' Roses, Justin Timberlake) to bring a custom-designed version of this show to MGM Springfield. Joining the Aerosmith creative team is GRAMMY Award-winning producer Giles Martin, known for creating the soundscape for The Beatles LOVE by Cirque Du Soleil in Las Vegas, production and lighting designers Josh Zangen and Nick Whitehouse, also of Fireplay (Justin Timberlake, Coldplay), and the groundbreaking visual and special effects studio Pixomondo, known as the visual wizards behind Game of Thrones.
AEROSMITH--Steven Tyler (vocals), Joe Perry (lead guitar), Brad Whitford (guitar), Tom Hamilton (bass) and Joey Kramer (drums)--are a living piece of American music history, having sold over 150 million albums worldwide and been inducted into the Rock and Roll Hall of Fame. They are the recipients of countless awards including four GRAMMYs, eight American Music Awards, six Billboard Awards and 12 MTV Video Music Awards among many other honors. Proving that they can cross genre-boundaries with ease, these rock legends have even taken home a Soul Train Award for Best Rap Single for their remix of Run DMC's "Walk This Way." With scores of multi-platinum albums, AEROSMITH continues to inspire generations to get their wings, get a grip and just push play. It is no wonder why they are one of the most beloved bands of all time.
Aug 21 - 29 , 2019 - 8:00 PM

Arena - Arena

Starting at $89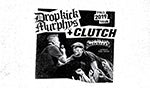 September 20, 2019
Dropkick Murphys And Clutch
Dropkick Murphys and Clutch will launch their coast-to-coast fall tour right here in Springfield, MA. Coming to MassMutual Center on Sept. 20, the show will also feature Hatebreed, plus special guests Amigo the Devil.
Since forming in 1996, Boston's Dropkick Murphys have sold a staggering 7 million albums worldwide, with 2005's The Warrior's Code achieving an RIAA Gold certification and its smash single "I'm Shipping Up To Boston" nearing double platinum and appearing during a key moment of Martin Scorsese's Academy Award-winning The Departed. They've hosted sold out concerts at most of the city's landmarks, including Fenway Park, TD Garden, the Boston Pops, and even the last voyage of the USS Constitution.
Maryland rockers Clutch have been pushing the boundaries of heavy rock music since the 4 original members got together in high school. Having been tagged hard rock, blues rock, southern stoner rock and alternative metal by media and fans across the world it is safe to say one thing, "What you see is what you get" and what you get is a musical force that has been best described as the quintessential American Rock Band.
The show is presented by MassMutual Center and The Bowery Presents. Tickets are on sale now, and can be purchased by visiting www.massmutualcenter.com or the MassMutual Center Box Office.
September 20, 2019 - 6:30 PM

Arena - Arena

$39.50 - $59.50